Volunteer
Fall Fest is a community outreach celebration filled with games and activities for all ages. In addition to bringing families and friends together, it has the potential to raise vital funds for SPB and the Conejo Valley. Fall Fest had immense success in years past and helped maintain the excellence at SPB School and supported the other outreach efforts of St. Paschal Baylon Parish.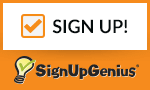 In order to repeat the success, we need YOU! We need over 500 volunteers to make it happen—volunteer your kids, extended family or even a neighbor! There are so many ways to support this event. Please take a look and see how you can help—every little bit makes a huge impact!
For questions, please contact: Jennifer McGee at volunteer@spbfestival.com
Family of SPB Sponsorship ($25 min.)
I cannot volunteer my time but can make a $25 per family donation to St. Paschal Baylon's Fall Fest.